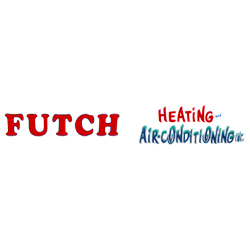 Inventory Warehouse Coordinator
Sorry, this job has expired.
Louisville, KY
Futch Heating and Air Conditioning, Inc. is a family owned and operated company servicing the greater Louisville area, Southern Indiana, and surrounding counties since 1947. We are seeking experienced HVAC Service Technicians who are not just looking for a job but are seeking a long-term career opportunity with an established company that is proud to boast one of the industry's highest employee retention rates. Apply today and become a part of the Futch Heating & Air Conditioning, Inc. family!
Entry Level Position
We offer OUTSTANDING BENEFITS:
• Full-time, year round employment
• Competitive starting wages
• Company vehicle
• Paid holidays and vacation
• Medical and Dental Insurance
Responsibilities include:
Receiving materials
Job kitting
Processing returns
Maintaining inventory
Processing invoices, packing slips and purchase orders
Picking up parts from suppliers and delivering parts to job sites
Processing equipment warranties with suppliers
Willingness to learn is very important.
Must be able to lift equipment, parts, and boxes.
Must have a valid driving license.
Experience in plumbing and HVAC industry a plus.
We have been in business for 45 years. At Al Terry Plumbing & Heating, Inc., we treat our clients like royalty, and we treat our employees the same. Our mission is to remain the number one plumbing, heating, and air conditioning mechanical contractor in New Hampshire. We hire the best in the business! That could be you!
This Job Is Ideal for Someone Who Is:
Dependable -- more reliable than spontaneous
People-oriented -- enjoys interacting with people and working on group projects
Adaptable/flexible -- enjoys doing work that requires frequent shifts in direction
Detail-oriented -- would rather focus on the details of work than the bigger picture
Autonomous/Independent -- enjoys working with little direction
High stress tolerance -- thrives in a high-pressure environment
Work Hours / Schedule
• Monday-Friday, 8am-4:30pm
Click "Apply Now" on this page to submit a resume. After completing, you will receive a reply message with alternative apply methods including an address to apply in person as well as daytime and after hours phone number to call with questions.
We are an Equal Opportunity Employer.
Ky. License No: HM00047 and CE12310
14058882