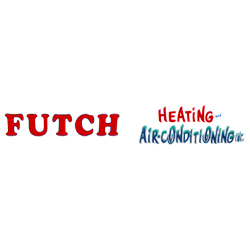 HVAC Residential Service Technician / Installer
Louisville, KY
Paid vacation, Paid holidays, Health Insurance, Dental Insurance
HVAC RESIDENTIAL SERVICE TECHNICIAN / INSTALLER

Futch Heating & Air Conditioning is now hiring a HVAC Service Technician / Installer.

We offer:
• Full Time - Year Around Employment
• Competitive Starting Wages
• Company Vehicle
• Paid Holidays and Vacation
• Medical and Dental Insurance

Futch Heating and Air Conditioning, Inc. is a family owned and operated company servicing the greater Louisville area, Southern Indiana, and surrounding counties since 1947. We are seeking experienced HVAC Service Technicians who are not just looking for a job but are seeking a long-term career opportunity with an established company that is proud to boast one of the industry's highest employee retention rates. Apply today and become a part of the Futch Heating & Air Conditioning, Inc. family!

• 3 years or more of relevant experience.
• Must have a valid driver's license.
• Must have EPA Certification & Kentucky Journeyman License
• Must have own tools.

• Diagnose and troubleshoot problems with HVAC equipment.
• Repair or replace defective equipment, components, or wiring on HVAC equipment.
• Carry out preventative maintenance tasks and inspections on HVAC equipment.
Core Hours Monday - Friday 8:00am - 4:30pm
(Plus On Call Rotation)

Complete "Apply Now" on this page to submit a resume. After completing "Apply Now" you will receive a reply message with alternative apply methods including an address to apply in person as well as daytime and after hours phone number to call with questions.

We are an Equal Opportunity Employer.
Ky. License No: HM00047 and CE12310

15872