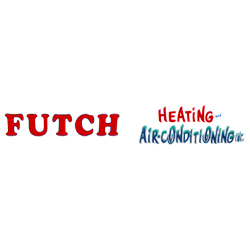 Futch Heating and Air Conditioning Inc.
Bookkeeper
Sorry, this job has expired.
Louisville, KY
Paid vacation, Dental Insurance, Health Insurance
$40,000.00 – $45,000.00 Annually
Futch Heating & Air Conditioning is now hiring an experienced Bookkeeper.
We offer:
• Competitive starting wages: $40,000 - $45,000/year based on experience
• Paid holidays and vacation
• Medical and Dental Insurance
Responsibilities
• Processing invoices from multiple vendors and reconciling purchasing orders to vendor invoices
• A/R billing, collections, and posting; A/P processing and payments
• Prepare financial statements
• Assisting in preparing for quarterly in taxes
• Checking figures, postings, and documents for correct entry, mathematical accuracy, and proper codes
• Processing payroll
• Dispatching service calls
Qualifications
• Minimum 3-5 years of experience as a full charge bookkeeper
• Excellent verbal & written communication skills
• Strong computer skills, including Word & Excel
• Strong work ethic
• Good math skills
• Ability to handle multiple tasks concurrently
Schedule
• 8am–4:30pm, Monday–Friday
Apply today and become a part of the Futch Heating & Air Conditioning, Inc. family! Only experienced bookkeepers should apply.
About us
Futch Heating and Air Conditioning, Inc. is a family owned and operated company servicing the greater Louisville area, Southern Indiana, and surrounding counties since 1947. We are seeking an experienced Bookkeeper who is not just looking for a job but is seeking a long-term career opportunity with an established company that is proud to boast one of the industry's highest employee retention rates.
We are an Equal Opportunity Employer.
a7lkxqgitxdn
114903427